Request a quote. Your local franchisee will call you.
House Cleaning Services in the Sandy Bay area.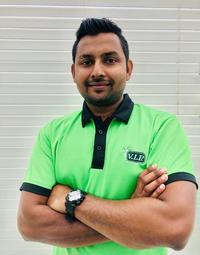 We have been living here in Australia since 2017 and are glad to have joined with V.I.P. Home Services, a leading company in Australia.
The quote process
When we receive a cleaning enquiry we are involved in the whole process from start to finish. We will contact you and arrange a time so we can meet you personally and go through all your specific cleaning requirements.
This is the time to provide us with any areas or issues that you want us to pay particular attention to when we clean your home or office.
We'll then provide a quote for your consideration. When you accept our quote, we will do the cleaning.
Happy Customers
Our happy customers include business and home owners, landlords, tenants and real estate agents.
Office & Commercial Cleaning
Most of us spend most of our working life in an office, so we deserve to have our workplace as clean as our homes. When you choose us as your office cleaner, we'll provide the same service as if it was your home.
We meet with you personally and go through your requirements with specific attention to the bathrooms, kitchens, wet areas, board room, reception and offices.
We provide a communication book to our corporate clients. When things change - then let us know via the Communication book - we read it at the start of every clean.
Exit Cleans and Spring Cleans
All landlords require a vacating tenant to organise an Exit Clean.
This is a thorough clean of the entire house or office to ensure it is ship shape for new tenants.
For a home owner these can be called Spring Cleans and are a thorough top to toe clean, usually done before implementing a routine cleaning programme.
Window Cleans
We are able to provide single storey window cleaning services either as a once off or as part of the regular cleaning routine.
We use environmentally friendly cleaning chemicals while still getting your windows sparkling.
Bathroom as a passion of mine!
Next time you visit your bathroom, have a look at the corners of the room where the floor meets the walls.
There is often grime build up there that many cleaners miss.
Give V.I.P. a call on 13 26 13 - we'll have your bathroom looking clean and shiny in no time!
Free, No Obligation quote
Call 13 26 13 for a free no obligation quote. We look forward to meeting you!
Please select the service you are interested in below:
Photos