Request a quote. Your local franchisee will call you.
Garden Services, Maintenance & Lawn Mowing in the Dee Why area.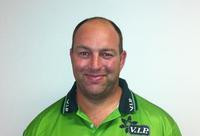 I service Dee Why 2099 and surrounding suburbs including:
Bayview 2104
Belrose, Daviddon 2085
Bobbin Head 2074
Brookvale, Oxford Halls 2100
Collaroy, Wheeler Heights 2097
Duffys Forest, Terrey Hills 2084
Elanora Heights, Ingleside, Narrabeen 2101
Mona Vale 2103
Narraweena 2099
Warriewood 2102

Lawn Maintenance
Your home deserves a beautiful, lush, green lawn without you making extra effort every weekend.
Give V.I.P. a call on 13 26 13 to organise looking after your lawn on a regular basis.
A typical lawn maintenance job involves mowing, edging, weeding and fertilising. I can also consult on the different types of lawn appropriate for the Dee Why climate and soil.
Garden Maintenance
For gardens I can advise on which plants are best to plant in Dee Why and include the maintenance requirements of each.
I also mulch and prune your garden, as well as providing a rubbish removal service for rubbish in addition to lawn cutting or tree trimmings.
All of my customers enjoy their beautiful gardens on a daily basis. Let me make your garden the best it can be.
I will organise your garden's weeding, mulching, pruning and fertilising requirements.
Gutters
Full gutters can be a fire risk in the hotter months and a flood risk whenever it rains.
Also full gutter can substansially reduce the amount of water you get into your rainwater tanks.
If you notice your gutters are a bit full, give V.I.P. a call on 13 26 13.
Hedge Trimming
A well pruned hedge is a source of pride for your home.
If you have a tall hedge along your boundary or individual trees, I have the tools and the skills required to make your hedge look fantastic.
Tree Work and Tree Removal
I can do all tree maintenance work as needed.
If you have a tree overhanging a gutter and the possums are getting in - or if you have a dead tree that needs to be removed, then give V.I.P. a call on 13 26 13 for a no obligation quote.
Stump removal is also a service I offer.
High Pressure Cleaning
I have a high pressure water cleaner. This is perfect for removing moss and lichens from driveways and walkways that have become slippery over time. I can also clean walls and building with the high pressure cleaner. Many of my customers have been very impressed with the results from this machine.
Garden Makeovers and Landscaping
Is your garden looking a little tired? Is there a lot of under utilised space in your garden? Sometimes it necessary to start again or do a serious makeover to improve your garden and make it the best it can be.
Give V.I.P. a call to meet with you on 13 26 13 and go through what your needs are for your new garden.
No obligation free quotes
All our quotes are provided free of charge with no obligation.
Give V.I.P. a call on 13 26 13 - I look forward to meeting you!
Please select the service you are interested in below: