Request a quote. Your local franchisee will call you.
Garden Services, Maintenance & Lawn Mowing in the Quakers Hill area.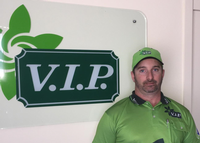 GOVERNMENT INFECTION CONTROL CERTIFIED (COVID-19) MAY 2020
Lawn Maintenance
Your home and business deserves a beautiful lawn without you making the extra effort every weekend.
Give V.I.P. a call on 13 26 13 to organise looking after your lawn on a regular basis.
A typical lawn maintenance job involves mowing, edging, weeding and fertilising.
Garden Maintenance
I deeply believe that you deserve a beautiful garden to enjoy without having to spend a lot of time working on it that you can better spend with your family.
A typical garden maintenance program includes weeding, fertilising, pruning, mulching and I can advise on plant selection for your area.
Commercial Garden Services and Property Maintenance
We know the lasting impact a first impression can make on your business. Whether you're looking to transform a lawn, replant a flowerbed or restore a patch of shrubbery outside your company headquarters, factory, commercial complex, strata property or school – we pride ourselves on working with our clients to deliver al fresco excellence – each and every time. Below are just some of the gardening and maintenance services we offer; be sure to check out our full list of services here.
Restoration of neglected lawns and gardens
Establishment of corporate presentation gardens
General maintenance and weed control
Edging, colourful annual displays
Pruning and shaping of trees and shrubs
Mulching of beds
Fertilising and soil improvement
Irrigation programming and monitoring
Expert horticultural and green-keeping consultancy
Hedge Trimming
A well pruned hedge is a source of pride for your home.
There is a quiet pleasure in looking down the line of a freshly trimmed hedge.
If you have a tall hedge along your boundary or individual trees, I have the tools and the skills required to make your hedge look fantastic.
Gutters
Full gutters can be a fire risk in the hotter months and a flood risk whenever it rains.
If you notice your gutters are a bit full, don't get stuck cleaning gutters just before a thunderstorm happens, give V.I.P. a call on 13 26 13.
Yard Cleanups and Rubbish Removal
Not only do I remove the prunings and trimming from the work I do for you, but if you have done your own clean up or working bee, let me organise the rubbish removal.
Tree Work and Tree Removal
I can do all tree maintenance work as needed.
If you have a tree overhanging a gutter and the possums are getting in - or if you have a dead tree that needs to be removed, then give V.I.P. a call on 13 26 13 for a no obligation quote.
No obligation free quote
When you request a no obligation free quote, I will meet with you personally and go through your lawn and garden's needs so you can get exactly what you want for a fair price.
Give V.I.P. a call on 13 26 13 - I look forward to meeting you!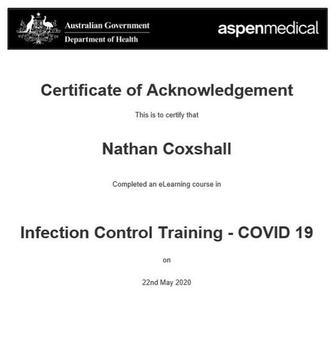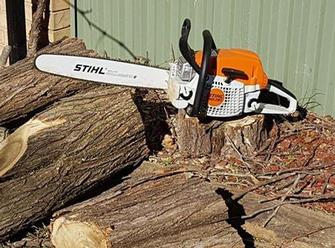 Please select the service you are interested in below:
Photos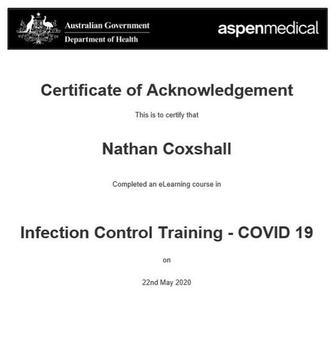 GOVERNMENT INFECTION CONTROL CERTIFIED (COVID-19) MAY 2020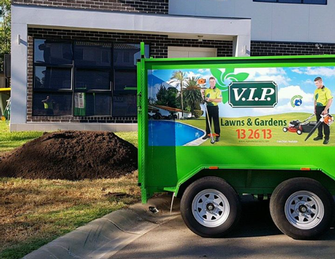 If you see my trailer in Quakers Hill and surrounding suburbs, give me a wave.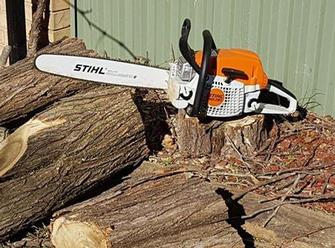 For all your Tree lopping needs give us a call today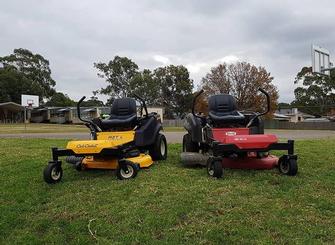 looking after the local public schools and sports grounds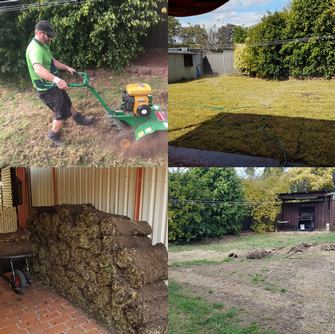 For all your Turf needs from Supply to replacement and preperation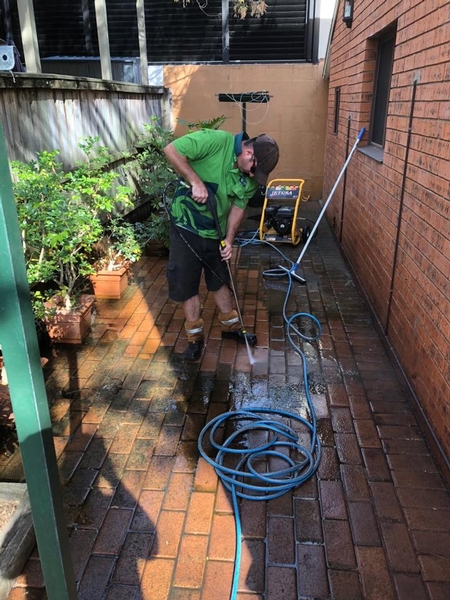 Pressure cleaning
Testimonials
From: Lindy
---
From: Realestate
Nathan from VIP lawn and garden maintenance Has been looking after all Our lawn and pest control Exit tidied for over 2 years and the quality of work is always top class I would highly recommend him to service your property or businesses.
---
From: Realestate
---
From: Scott Hall - Rouse Hill
Nathan has been looking after my property for the last 5 years mowing lawns, doing general garden maintenance. He is such a polite and honest person. Give him a call today.
---
From: Harry - Colbee and Riverstone
Nathan from VIP mows my lawn in Colbee and also my daughters lawn in Riverstone. We love coming home to the nice and tidy job he provides. It's great peace of mind knowing he looks after our properties just like they are his own ....
---
From: Stella - Quakers Hill
Nathan always provides a tidy and quality service.
---
From: Carol Brady - Quakers hill
I, Carol, from Quakers Hill love the lawn mowing service I have been recieving from Nathan for the past 3 years. He is so polite and always happy to help with the odd job. Give him a call today :)
---
From: Threasa - Kellyville Ridge
Nathan just finished laying new Buffalo turf for me last week. The follow up service had been really great and the value of his service he provides is above and beyond.
Quality and price worth every $$$.
---