Request a quote. Your local franchisee will call you.
Garden Services, Maintenance & Lawn Mowing in the Gosnells area.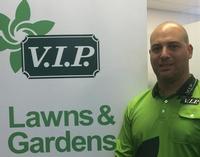 HAPPY CUSTOMERS
Our customers include homeowners, offices, strata companies, light factories, warehouses, child care centres and real estate companies. All enjoy the high quality of our reliable work schedule.
We service GOSNELLS 6110 and surrounding suburbs including:
​Thornlie 6108
​Canning Mills 6111
​Champion Lakes 6111
​Martin 6110
​

Camillo 6111

​Beeliar 6164

Cockburn Central 6164

South Lake 6164

​Yangebup 6164

All Surrounding Areas
We currently have capacity to service more customers so please call 13 26 13 for a free, no obligation quote.​
Lawns
You deserve a beautiful lawn without all the hard work involved. Let us do the hard work for you. A REGULAR Lawn Maintenance service includes, mowing, edging, fertilising and weed spraying. We can tailor it to suit your needs. We will work with you to achieve your required outcomes
Ride On Mowing
Got a large area that needs mowing? I own my own ride on mower so no job is too big for me to handle. Whether it is your own premises or company please contact me for a free no obligation quote.
Gardens
You deserve that your garden is the best it can be. A typical garden maintenance plan includes pruning, weeding, mulching and fertilising.
Weed Spraying
We hold a current weed spraying license, which gives you the peace of mind that you have someone spraying that knows what they are doing.
Fertiliser
We have many high-quality fertiliser products that we can talk to you about and get the results you want to achieve.
Gutter Cleaning
Full gutters are a fire risk in the summer and a flood risk whenever it rains.
No-one wants to get in a fight with their insurance company, so get me to look after your gutters on a regular basis.
Mulching
We believe that it is so important to mulch your gardens regularly, not only does it give a great appearance but it's good for your plants, saving water while improving the soil.
If you would like us to come and give you a FREE no obligation quote please give us a call on 13 26 13.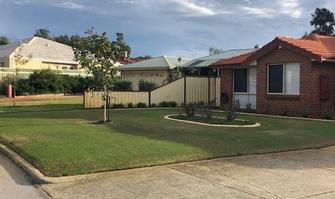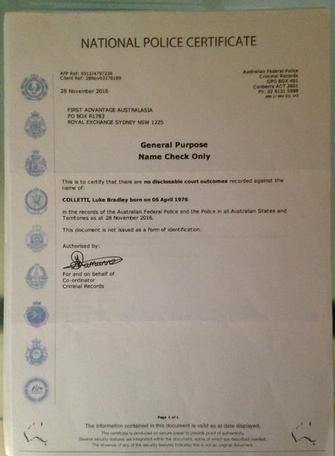 Please select the service you are interested in below:
Photos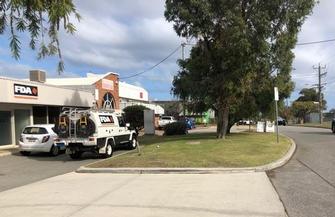 First impressions can make or break a business, and it starts with a great looking lawn and garden.
I can maintain both, and have many happy commercial clients
Can you afford not to use my service??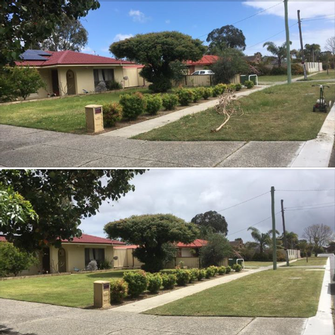 Before & After on regular lawn mow in Thornlie
Amazing how an already good looking lawn can scrub up well.
It had a fertilise, a lawn weed spray to kill off the broadleaf weeds and clover, then I mowed it today.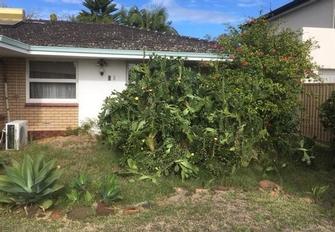 Before - Cactus removal in Riverton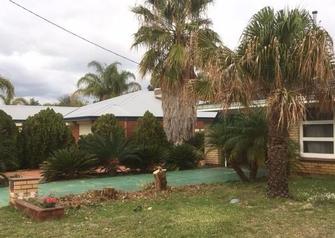 After - Tree removal in Riverton
Big job but what a difference this work has made. It's opened up the whole front of the house now.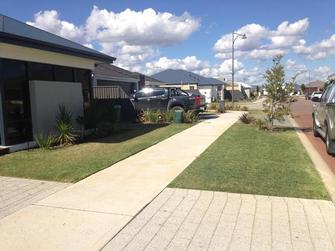 Regular lawn mowing
Love cutting this lawn. Always comes up looking nice.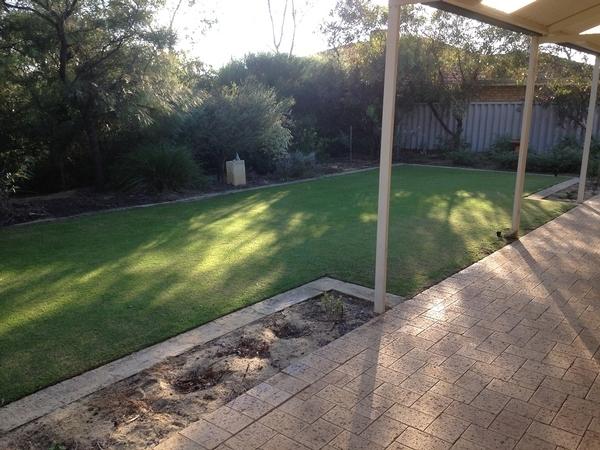 Bowling green Lawn
Beautiful lawn I have the pleasure of mowing and edging every 2 weeks like clockwork.
Owner takes great pride in having his lawn maintained to a very high standard, I only cut 1/3 of the foliage each time, so the lawn stays lush & healthy.
Looks amazing!!!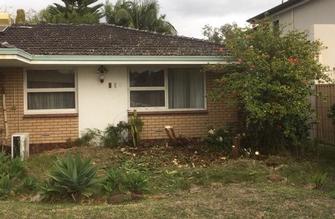 After - Cactus removal in Riverton
The spikes on this cactus were nasty. Still removing the needle like spines from my whole body!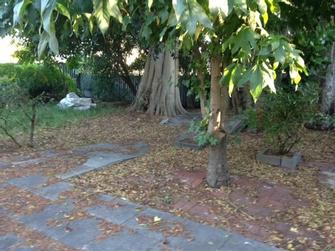 Before - Removing leaves from a backyard in Gosnells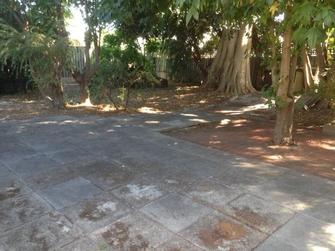 After - Removing leaves from a backyard in Gosnells
I took away 3 bags full!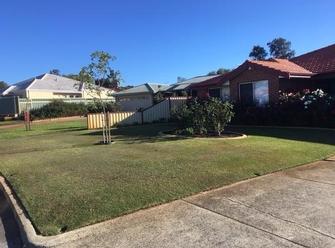 New lawn mowing client in Thornlie, great looking lawn.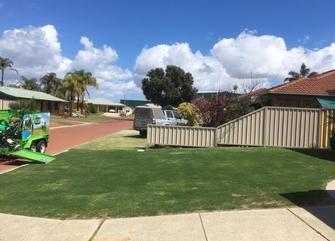 Lawn Fertilising in Gosnells
I fertilised this lawn 2 weeks ago and look how green it is!!
So important to start feeding your lawns now so they look their best.
I use the best quality fertiliser too.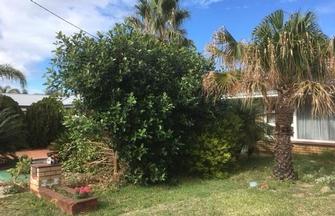 Before - Tree removal in Riverton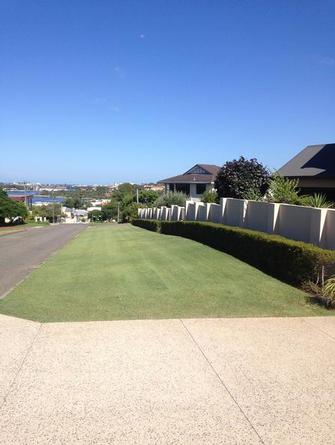 This is why I love my job!!
A Great View, A Great Location And A Great Lawn!!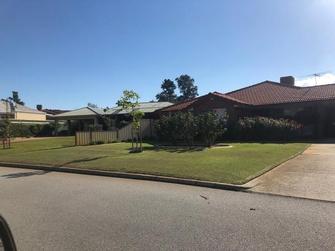 Regular cylinder mow for a happy client
This is what can be achieved when you regularly mow your lawns throughout the year.
Level, healthy lawns with neat and tidy edges, no lawn growing into the planter boxes.
The lawns are sprayed for weeds and regularly fed, what a result.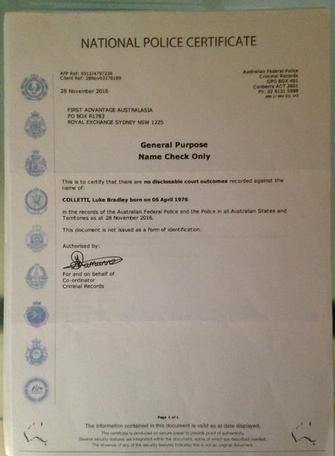 NATIONAL POLICE CLEARANCE
A police clearance should be a must for anyone looking to employ a lawn and garden maintenance contractor. Be certain you can trust the person entering your property.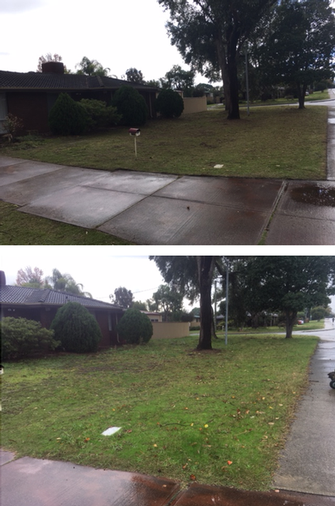 Before and after photos of a lawn mow, edging, and air blowing clean in gosnells. The clean edges make it look great.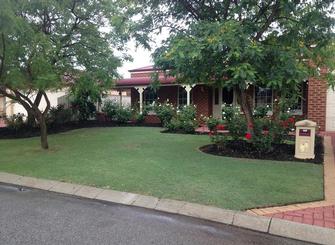 Feature photo in Canning Vale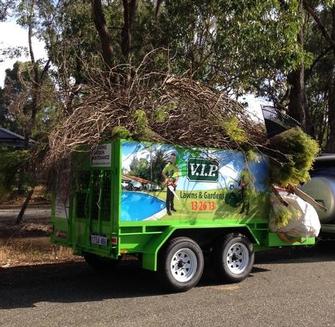 If you see my trailer around Gosnells or surrounding suburbs give me a call.
Another garden clean up including lawn mowing, hedging, weeding, weed spraying for a terrific client in Gosnells and another in Thornlie.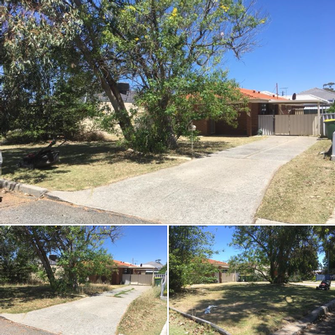 Before and After of lawn mowing in Gosnells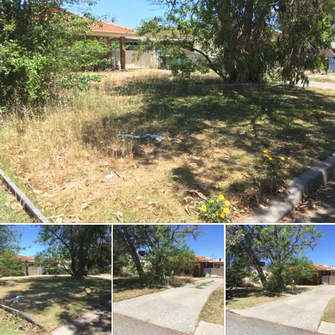 Before and Afters of yard cleanup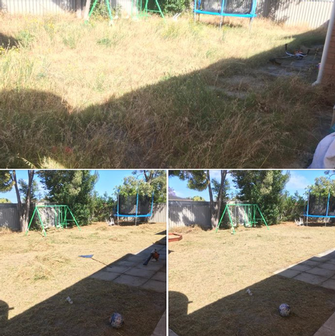 Before and Afters of backyard tidy up in Gosnells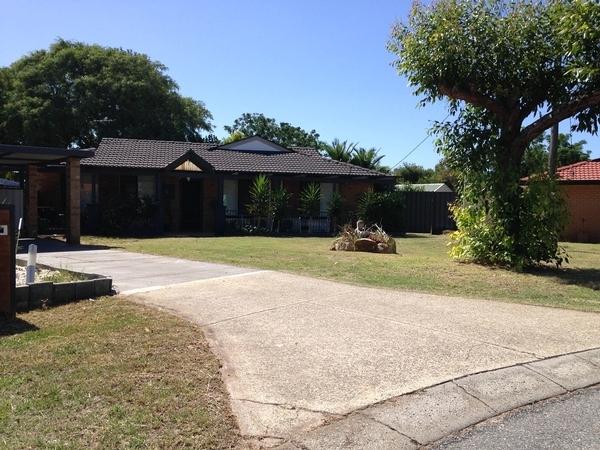 Garden Clean-up and lawn maintenance in Thornlie Before & Afters
Final product. Owner wanted it to be maintained on a monthly basis whilst the house was being sold.
They don't live in the state, and trust me to maintain the property, this is where the police clearance can offer much needed piece of mind for clients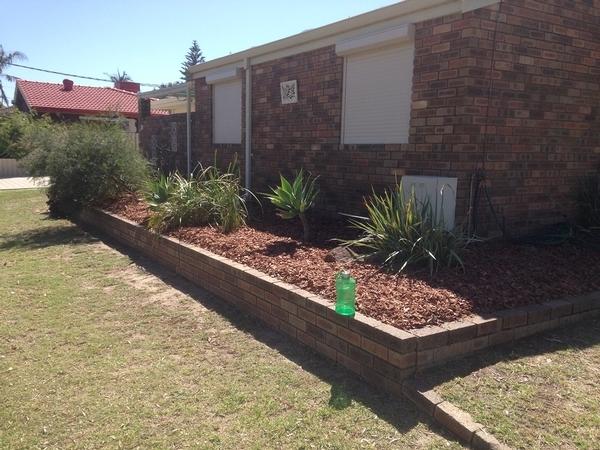 Photo 1 of 2 - Planter box with wood chip Mulch
This is a mulching job I did for a client recently using Marri woodchips.
This is the front section of the planter box. It was full of weeds which I removed, sprayed with glyphosate and applied the 100mm layer of marri wood chip mulch. That should keep the weeds at bay for quite a while, as well as make the planter box pop. Just look at the next photo of the front of the house.
How good does it look!!!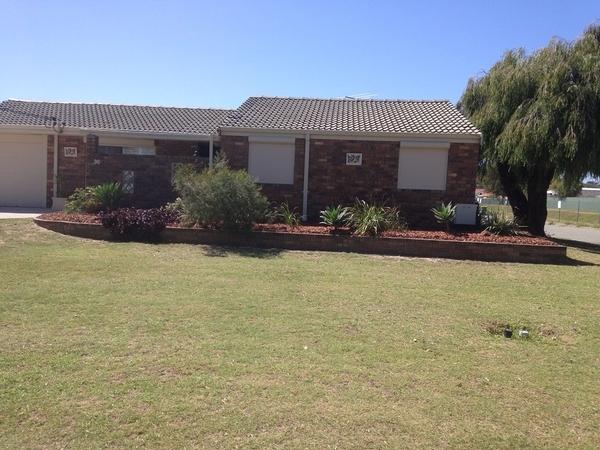 Photo 2 of 2
How good does that look?? I am so proud of that. Was a hard slog, but the client was thrilled with the result (small pat on the back for me). I also mowed the lawn with my ride on lawn mower and edged and whipped the grass for good measure. House looks good enough for a sale!!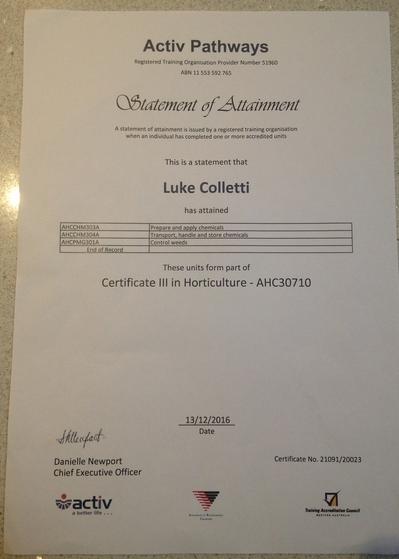 Units attained in Cert 3 in Horticulture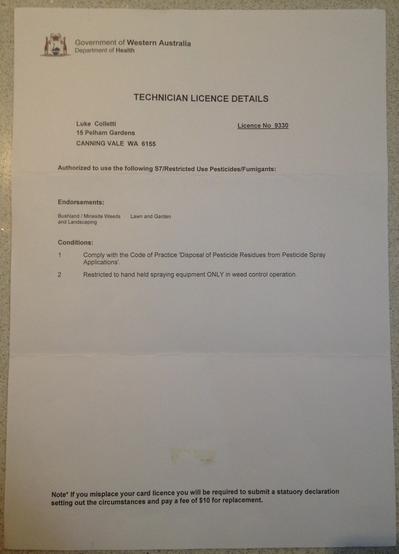 Pesticide Technicians Licence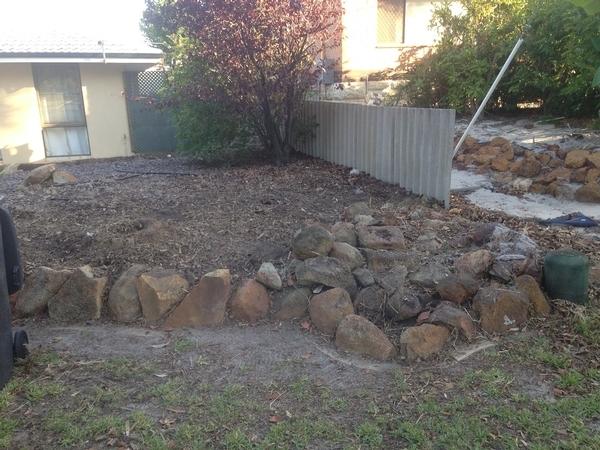 Photo 1 of 3 - The correct way to clean up and mulch a planter box
This is a planter box after the weeds and other debris have been removed. It was also sprayed to kill any small weeds that may have been missed. This was for a client in Thornlie who was preparing the house to be tenanted out!! Lucky tenants I think.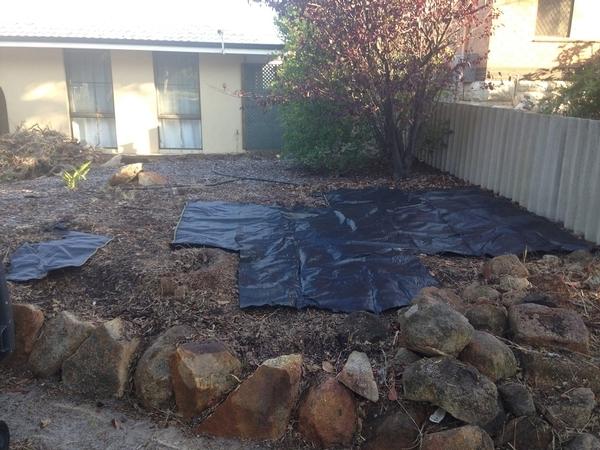 Photo 2 of 3
A weed mat is then applied to help to suppress any weeds further, starve them of oxygen and light.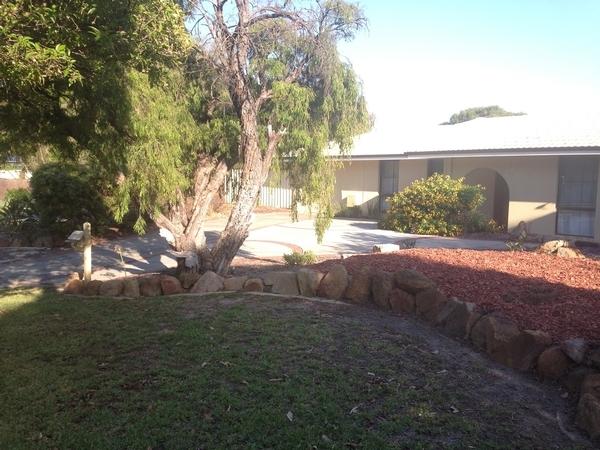 Photo 3 of 3
The end result is a weed and maintenance free garden area that will stay like that for months.
I am so pleased and proud of the final result.
Looks so clean and gives the house a real image lift.
It is worth the money spent.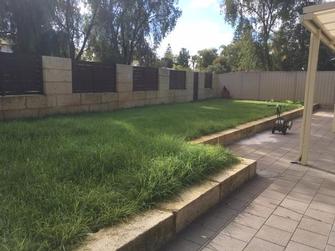 Before 1 of 5 - Lawn mowing and edging in Thornlie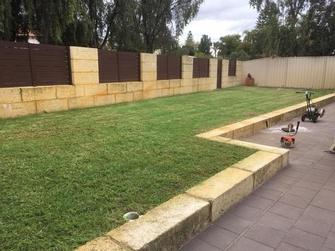 After 2 of 5 - Lawn mowing and Edging in Thornlie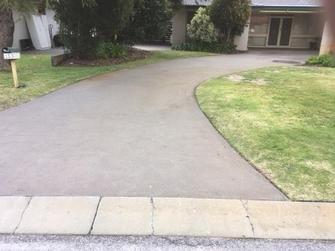 After 3 of 5 - Lawn mowing and Edging in Thornlie
How neat do those edges look?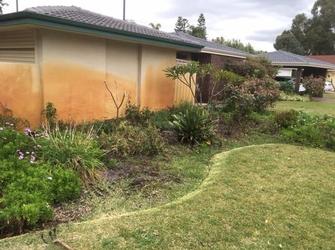 Before 4 of 5 - Weed removal in Garden Bed at Thornlie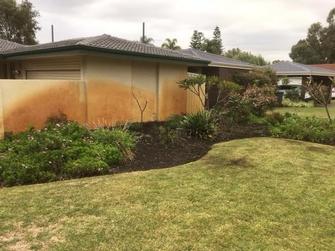 After 5 of 5 - Weed removal in Garden Bed at Thornlie
How much neater does that look?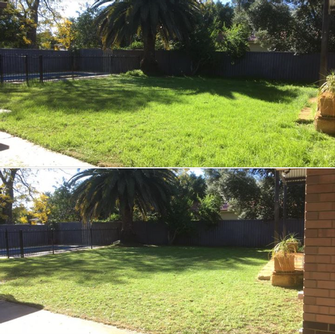 Before & After for Backyard Mowing in Thornlie
Real Estate Agent needed a quick service to prepare property for handover.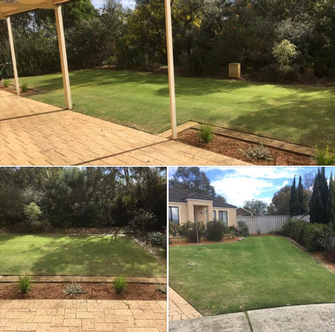 Lawn Mowing in Gosnells
Look at these beautiful lawns I get to maintain. What a life?!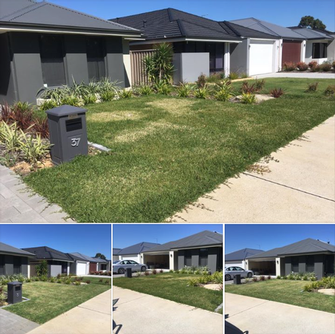 Mowing in Martin Lumen Rise
After mowing, edging and blowing, this property came up looking very nice.
Edging in Gosnells
The difference between a good edge and a bad edge. Can you see where my edge starts and stops?
Another contractor just whips the edge right down against the kerb to avoid having to take his edger off the trailer, really poor.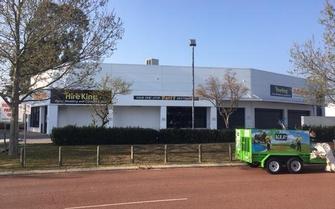 Welcome to the VIP Lawn and Gardens family, Hire King.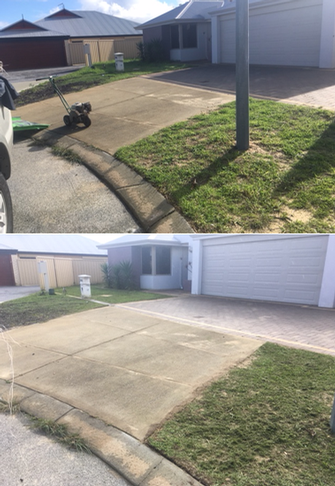 Before & After - Overgrown lawn in Seville Grove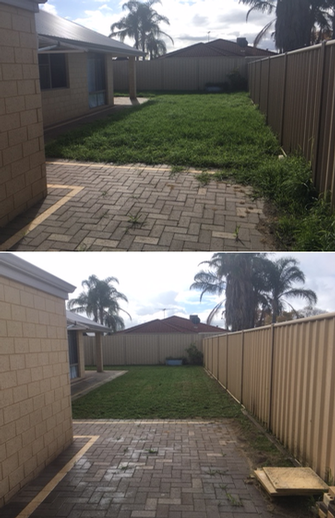 Before & After - Overgrown lawn in Seville Grove
Lots of mowing, edging, blowing and plenty of grass to dispose of.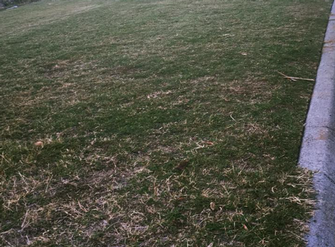 Mow, edge whip and air blow clean in Thornlie. Looks great!!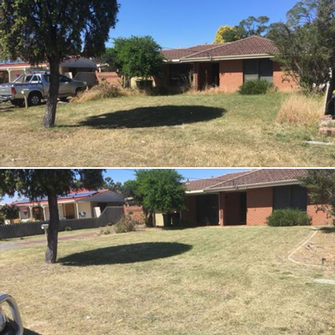 Before and after of front yard garden clean up in Gosnells
Garden beds whipper snipped and raked, lawns mown and edged, as well as driveway then all paths blown clean. Came up looking really nice.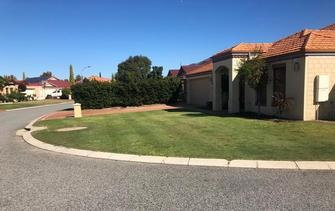 "Stadium Cut"
My nick name for when the lawn is mowed in opposite directions and creates that look you get in all good stadiums grass around the world.
In fact it's just the lawn lying in different directions and only lasts for a day or so.
Job was a lawn mow, edge and blow clean in Canning Vale.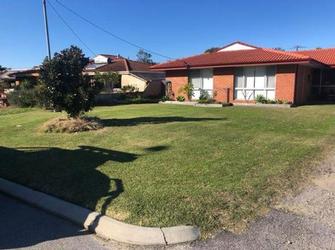 Mow, whip edge and blow clean at a regular clients house in Ferndale. Always looks so nice this time of the year.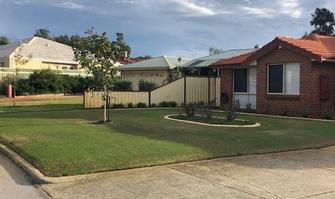 Manicured front lawn of a regular client.
Cylinder mowed, edged whipped and everything air blown clean.
Nice!!
This lawn is mowed every 2 weeks like clockwork.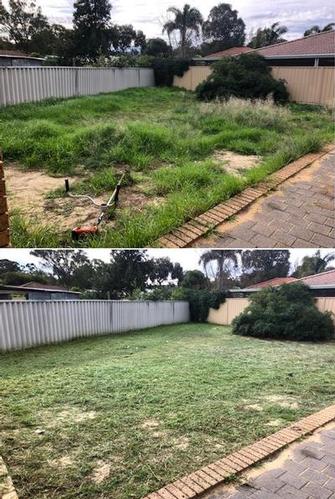 Overgrown lawn - before & after
Whipper Snipper to the rescue!!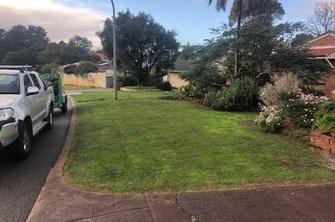 Lawn mowing in Leeming
Overgrown front lawn in Leeming. Lawn had to be mowed twice, whipped, edged and air blown clean.
Testimonials
From: Kim Reid- Canning Vale
"Would Highly Recommend Luke For His Professional Mowing Services"
Kim called in need of someone to mow her lawn for a home open the day after, it was raining and her regular person did not want to get wet!
---