Request a quote. Your local franchisee will call you.
Garden Services, Maintenance & Lawn Mowing in the Forster area.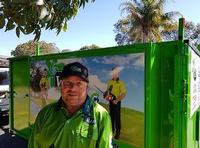 GOVERNMENT INFECTION CONTROL CERTIFIED (COVID-19) APRIL 2020
I also provide services to the following areas so if you see me just ask me how I can help you get your property up to a V.I.P. standard.
Bohnock, Bootawa, Chatham, Croki, Cundletown, Diamond Beach, Dumaresq Island, Failford, Ghinni Ghinni, Glenthorne, Hallidays Point, Hillville, Jones Island, Kolodong, Koorainghat, Kundle Kundle, Lansdowne, Manning Point, Melinga, Mitchells Island, Mondrook, Old Bar, Oxley Island, Pampoolah, Possum Brush, Purfleet, Rainbow Flat, Red Head, Taree, Tinonee, Upper Lansdowne, Wallabi Point 2430
Forster, ​Green Point, Pacific Palms, Tuncurry 2428
Wingham 2429
Ride on Lawn Mowing
​We have professional zero turn lawn mowers that are excellent at mowing medium to large areas even acreage.
Give me a call for a quote.
Lawn Maintenance
A beautiful lawn makes the best impression to your friends, family, guests and business customers.
A lawn maintenance plan includes mowing, edging, weeding and fertilising.
I also consult with you on the soil conditions and rainfall for the Forster area.
Garden Maintenance
I deeply believe that you deserve a beautiful garden to enjoy without having to spend a lot of time working on it that you can better spend with your family.
A typical garden maintenance program includes weeding, fertilising, pruning, mulching and I can advise on plant selection for your area.
Hedge Trimming
A well pruned hedge is a source of pride for your home. There is a great pleasure in looking down the line of a perfectly straight, well trimmed hedge.
If you have a tall hedge along your boundary or individual trees, I have the tools, skills and experience required to make your hedge look fantastic.
Rubbish Removal
As you would expect, I remove the cutting and trimmings of the normal work I do for you, but if you have a cleanup on the weekend, give V.I.P. a call on 13 26 13 and I can arrange the removal of the rubbish for you.
Gutters
Full gutters can be a fire risk in the hotter months and a flood risk whenever it rains.
If you notice your gutters are a bit full, give V.I.P. a call on 13 26 13.
No obligation free quote
When you request a no obligation free quote for your home, I will meet with you personally and go through your lawn and gardens needs so you can get exactly what you want for a fair price.
Give V.I.P. a call on 13 26 13 - I look forward to meeting you!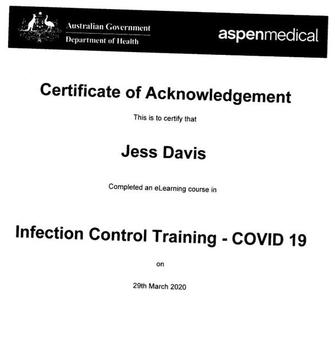 Please select the service you are interested in below: