Request a quote. Your local franchisee will call you.
Garden Services, Maintenance & Lawn Mowing in the Darwin area.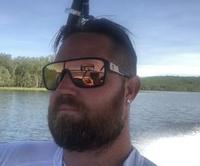 Lawn Maintenance
Your home deserve a beautiful lawn without you taking time away from your family.
Give V.I.P. a call to organise looking after your lawn on a regular basis and implement a lawn maintenance plan that will have your lawn looking the best it can be.
A typical lawn maintenance job involves mowing, edging, weeding and fertilising as well as consultation on the best for your lawn.
Garden Maintenance
For gardens I can advise on which plants are best to plant and include the maintenance requirements of each.
I also mulch and prune your garden, as well as providing a rubbish removal service for rubbish in addition to lawn cutting or tree trimmings.
All of my customers enjoy their beautiful gardens on a daily basis. Let me make your garden the best it can be.
I will organise your garden's weeding, mulching, pruning and fertilising requirements.
Hedge Trimming
One of the simple pleasure in life is looking down the line of a neatly trimmed hedge. Let me make this a regular occurance with my hedge trimming service.
If you have a hedge that you want to encourage, give V.I.P. a call. Not only can I perform the regular trimming a nice hedge requires but I can also consult on fertilising and weeding of your garden to ensure you have the beautiful hedge you deserve.
Gutters
Gutters are one of those jobs that most people don't think of until they are full to overflowing.
Full and blocked gutters are a fire risk in the Summer and a flood risk whenever it rains.
Let me look are the dangerous job of cleaning your gutters for you. I can do it as a once off or as part of my normal garden and lawn maintenance plan.
Yard Cleanups and Rubbish Removal
Not only do I remove the prunings and trimming from the work I do for you, but if you have done your own clean up or working bee, let me organise the rubbish removal.
No obligation free quote
Call 13 26 13 for a free, no obligation quote - I look forward to meeting you!
Please select the service you are interested in below: