Request a quote. Your local franchisee will call you.
Garden Services, Maintenance & Lawn Mowing in the Balcatta area.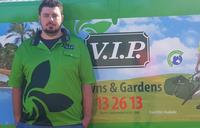 I am 27 years old, Australian born and raised. I have been in the gardening and landscaping business for over 7 years now. I can happily say I have found my true passion in life, which I reflect in the quality of my workmanship.
I take pride in every job that I do and have a friendly face and caring personality. There is no job too big or too small, I do it all. If you are looking for a friendly hard working guy who will take care of your garden with respect and a great eye for detail, then please call me now!
I service Balcatta 6021 ​and surrounding suburbs including:
Balga 6061
Carine 6020
Girrawheen 6064
Greenwood 6024
Hamersley 6022
Stirling 6021
Warwick 6024
Lawn Maintenance
You deserve a beautiful lawn.
Let me save you some time that you can spend on other important things
A typical lawn maintenance plan includes mowing, edging. fertilizing and weeding.
I will tailor this to your needs and the local soil conditions.
Garden Maintenance
All of my customers are proud of their beautiful gardens.
Give V.I.P. a call to develop a maintenance plan for your garden.
I'll go through your gardens needs of weeding, fertilizing, pruning, hedging and plant selection with you.
Hedge Trimming
A well-pruned hedge is a source of pride for your home.
There is a quiet pleasure in looking down the line of a freshly trimmed hedge.
If you have a tall hedge along your boundary or individual trees, I have the tools and the skills required to make your hedge look fantastic.
Gutters
Full gutters can be a fire risk in the hotter months and a flood risk whenever it rains.
If you notice your gutters are a bit full, give V.I.P. a call on 13 26 13.
No obligation free quotes
All my quotes are provided free of charge with no obligation.
Give V.I.P. a call on 13 26 13 - I look forward to meeting you!
Please select the service you are interested in below:
Photos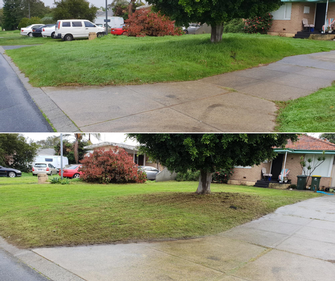 Lawn Mowing in Girrawheen - before & after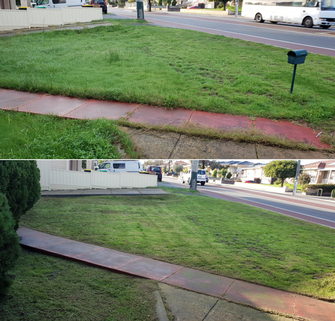 Lawn Mowing in Balcatta - before & after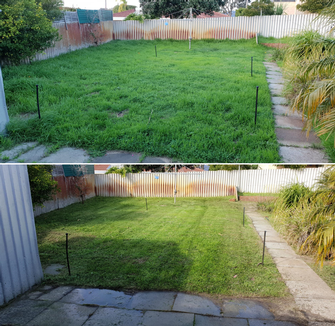 Lawn Mowing in Balcatta - before & after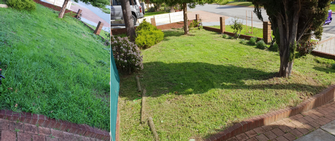 Lawn Mowing in Balcatta - before & after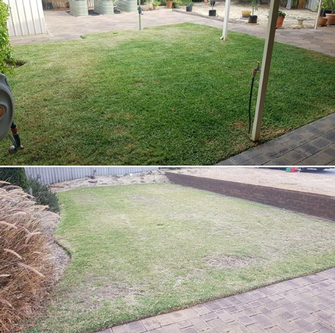 A regular lawn mowing job I have - doesn't the lawn look neat?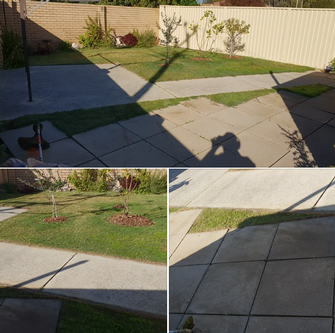 Lawn mowing & edging - before & after
How much neater does this lawn look, once the edges have been tidied up?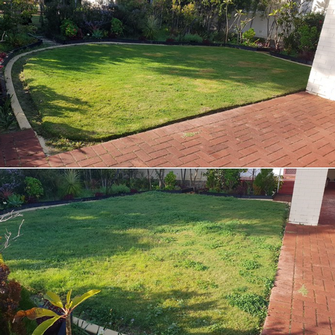 Lawn mowing - before & after

My new trailer!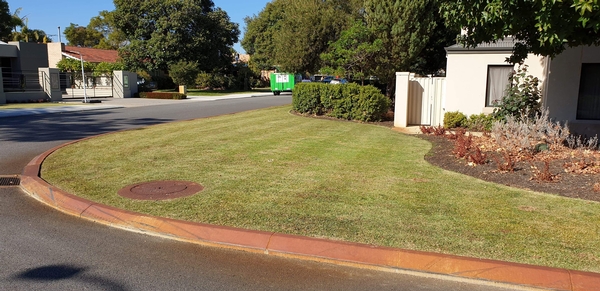 Lines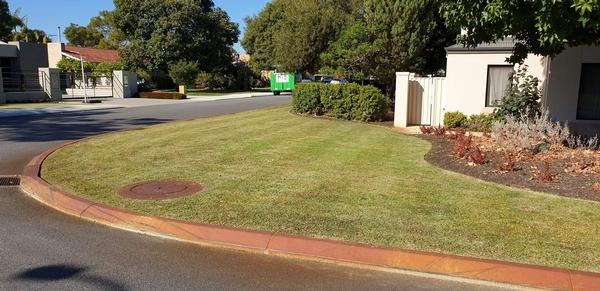 Lines