Request a quote. Your local franchisee will call you.
Garden Services, Maintenance & Lawn Mowing in the Vermont area.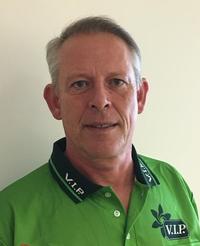 I service Vermont 3133 ​and surrounding suburbs including:
Box Hill & Box Hill South 3128
Box Hill North 3129
Burwood 3125
Glen Waverley 3150
Ringwood North 3134
Vermont South 3133
Wantirna South 3152
I am also a registered NDIS provider in my areas so please feel free to contact me for any NDIS gardening needs.
Lawn Maintenance
Your home deserve a beautiful lawn without you making extra effort every weekend.
Give V.I.P. a call on 13 26 13 to organise looking after your lawn on a regular basis.
A typical lawn maintenance job involves mowing, edging, weeding and fertilising.
Garden Maintenance
All of our customers are proud of their beautiful, lush gardens.
Give V.I.P. a call to go through a maintenance plan for your garden. We'll discuss weeding, fertilising, pruning, hedging, mulching and plant selection with you.
Hedge Trimming
A well pruned hedge is a source of pride for your home. There is a quiet pleasure in looking down the line of a perfectly straight, well trimmed hedge.
If you have a tall hedge along your boundary or individual trees, we have the tools and the skills required to make your hedge look fantastic.
Rubbish Removal
Not only do we remove any of the cutting and trimmings we create when we look after your lawn and garden, but we can also provide a rubbish removal service for any extra clean up you have done.
This is a great service to ensure that your home or workplace remains as tidy as it can be.
Gutters
Full and blocked gutters are a fire risk in the Summer and a flood risk whenever it rains.
Let us look after the often dangerous job of cleaning your gutters.
We can do it as a once off or as part of my normal garden and lawn maintenance plan.
This service is particularly asked from our customers who have rainwater tanks.
No Obligation Free Quote
Call 13 26 13 for a no obligation free quote. We look forward to meeting you!
Please select the service you are interested in below: