Request a quote. Your local franchisee will call you.
Garden Services, Maintenance & Lawn Mowing in Lavington and the Albury area.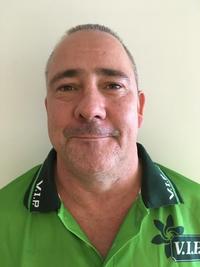 GOVERNMENT INFECTION CONTROL CERTIFIED (COVID-19) APRIL 2020
Since moving from Melbourne and settling into the Lavington area, I've enjoyed getting to know the area and the community.
The "in the field" training and the great "how to" tips from experienced V.I.P. gardeners who have been running their own V.I.P. franchise for years, really does make a great deal of difference. These are some of the skills I will be using in the Lavington area.
I service ​Lavington 2641 ​and surrounding suburbs including:
Albury 2640
wodonga 3690, 3691
Lavington, 2640
Glenroy 2640
Jindera 2642
Springdale Heights 2641
Thurgoona 2640
Wodonga 3690


I am also a registered NDIS provider in Vic and NSW so please feel free to contact me for any NDIS gardening needs. Provider # 4050039377
I am a preferred supplier for TAC/Work Safe. Provider # H09015
Lawn Maintenance/ Lawn Mowing
Albury Wodonga area has so many attractions and things to do, so why not spend more time with your family and friends and leave the lawn mowing and garden care to V.I.P.? Call 1300 867 700 for a no obligation quote.
Your time is important!!! Let me save you that time so you can enjoy it on more important things. Albury and Lavington enjoy some amazing social activities. Let me take the hassle of gardening away from you so that you can enjoy these activities and better social life.
A typical lawn maintenance plan includes lawn mowing, edging, fertilising, scarifying and weeding. I will tailor this to your needs and the Lavington soil conditions.
Garden Maintenance
All of my customers are proud of their beautiful gardens.
Season changes can often mean the need for a garden tidy up! I can tidy up your garden, mow the lawn, pick up fallen leaves and take them away with me. Call today for a no obligation quote and I can help to develop a maintenance plan for your garden.
I'll go through your gardens needs of weeding, fertilising, pruning, hedging and plant selection with you to help ensure your home in Lavington is the envy of those around you.
Hedge Trimming
A well pruned hedge is a source of pride for your home. Many new homes are using hedges to border their front yards or to create privacy in their back yards. Lavington is no exception. Big or small, if you need hedging tidied I'm your man.
There is a quiet pleasure in looking down the line of a freshly trimmed hedge.
If you have a tall hedge along your Lavington boundary or individual trees, I have the tools and the skills required to make your trees and hedges look fantastic.
Taking care of those hedges can be labour intensive and time-consuming work, especially if you don't have the right tools for the job. I can save you time, tidy up your garden and give you back your weekends to spend with your family and friends. Call V.I.P 1300 867 700 to book your service and ask me about our Customer Satisfaction Guarantee.
Pruning
Pruning your plants and trees has many benefits including:
- Removal of dead, damaged, and diseased plant growth
- Improves and maintains plant health
- Reduces the risks associated with falling branches or debris
- Helps flowers and plants last longer
Simply call V.I.P on 1300 867 700 and I take care of it for you!!!!!
Gutters cleaning
Full gutters can be a fire risk in the hotter months and a flood risk whenever it rains.
Gutters are one of those items around your home that are easily forgotten until it's too late.
If you notice your gutters are a bit full or if you are unsure of their condition give V.I.P. a call!
Garden tidy up and Rubbish Removal
When life simply gets too busy, the lawn and gardens get away from us and that garden tidy up and rubbish removal seems to be getting bigger and bigger. Let me take care of it for you.
No obligation free quotes
All my quotes are provided free of charge with no obligation.
Let us treat you like the V.I.P. by calling 1300 867 700 - I look forward to meeting you!
Regular ongoing monthly promotions such as:
1. $50 CASHBACK ON ANY JOB BOOKED OVER $300 (conditions apply: only one $50 credit per customer within any given 6 month period)
2. FOR ALL NEW CUSTOMERS THAT BOOK A NEW REGULAR GARDEN MAINTENANCE PACKAGE RECEIVE THE 5TH CUT FREE! (conditions apply: This offer is a one-off free cut, limit of 1 free cut, per new regular client, -- cut to be used within first 6 months of becoming a new regular client)
3. I WILL MATCH OR BETTER ANY REASONABLE WRITTEN QUOTE OF A COMPETITOR!!!
Just mention one of our promotional offers when booking to receive your super saving, no coupon required. These are genuine offers!!!
Lawn and Garden Care Video...check out what we do!
https://www.youtube.com/watch?v=8z41NEdh344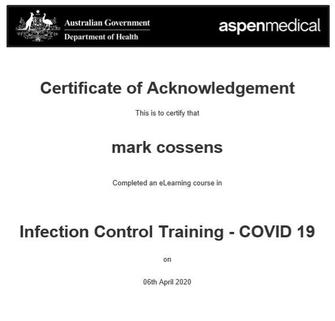 Please select the service you are interested in below:
News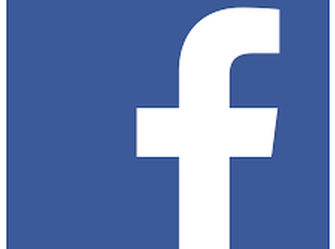 Facebook
07-Jan-2020
You can now find me on Facebook! Click here for more info about my work and to keep updated
Testimonials
From: Sophie Millar from Wood Realestate
Hi Mark,
Thanks for that!
The owner is very happy with your work, always great!
---
From: Judy Speechley
Judy Speechley reviewed VIP Lawn and Garden Maintenance Lavington — 5 star
8 hrs ·
I would like to thank Mark for being our gardener.
I've had a lot of experience with different gardeners.
I've never had one, as thorough, punctual, experienced, and passionate about his work.
Mark takes pride in not only cleaning up my entire garden, but also taking my rubbish away.
Getting the gardens to a high standard of looking manicured and doing so many other unexpected jobs that needed to be done - in such a short time!!
Mark is extremely friendly, approachable and attentive to what I want he far exceeded any expectations I had of gardener.
I'll be keeping Mark on permanently, to maintain my place, due to his high standard of looking after my yards .
I can't not recommend his service highly enough to anyone who is looking for gardener.
I guarantee that will leave you excited about your gardens as I am.

He is true professional at his job yet a humble person who is easy to get along with and to interact with.
Thank you Mark for the outstanding job, you have done !!!
I'm very excited to be able to enjoy and use my yards since you have come and overhauled them.
Also, I am extremely grateful for all your hard work and attention to every detail of my yards.
You definitely are a true professional and really care on level I've never experienced in the past about my gardens.

---
From: Emily Seiter
Emily Seiter recommends V.I.P. Lawn and Garden Maintenance Lavington.
Mark was great to deal with, same day call back and onsite inspection. A few days later, as scheduled, Mark arrived and tackled a very overgrown garden with ease, he even went the extra mile to spray a stubborn creeper so we wouldn't have issues in the future and came back to check that it had worked. Great communication and follow up. Would definitely recommend for any one-off or ongoing garden jobs.
---
From: Gayle (Wodonga TenPin Bowling)
Great job Mark, thankyou!
---
From: Angela - from Stanley & Martin Real Estate
Hi Mark,
Thanks for the quote, will pass on to the landlord.
By the way great job at Kaylock Road!
Kind regards
Angela Naldrett
RESIDENTIAL PROPERTY MANAGER
---
From: Glen from Lavington
Mark is new to the Lavington area but the quality of work he did mowing and edging my lawns was sensational!
Thank you Mark
---