Request a quote. Your local franchisee will call you.
Garden Services, Maintenance & Lawn Mowing in the Valentine area.
GOVERNMENT INFECTION CONTROL CERTIFIED (COVID-19) APRIL 2020
Garden Maintenance
You deserve a beautiful garden that is the envy of your friends.
Let me make your garden the best it can be.
A typical Garden Maintenance plan includes weeding, fertilising, pruning, hedging and mulching as needed.
When you request a quote by calling 13 26 13 I will go through with you your exact needs.
Lawn Maintenance
You deserve a beauitful lawn that is the pride of your home.
Let me save you some time that you can spend on other important things.
A typical lawn maintenance plan includes mowing, edging, fertilising and weeding.
I can even prepare and lay new lawns and have the appropriate approvals required for the intensive watering needs of a new lawn.
High Pressure Cleaning of your Driveway
Do you have a driveway that is getting a bit slippery due to old oil stains or moss and lichen build up?
The right way to clean this is with a high pressure clean.
This keeps the usage of chemicals to a minimum and gives you an excellent job.
Your driveway will be safe a slip free in no time!
Give V.I.P. a call on 13 26 13 for a no obligation free quote.
Hedge Trimming
A well pruned hedge is a source of pride for your home.
If you have a tall hedge along your boundary or individual trees, I have the tools and the skills required to make your hedge look fantastic.
Free, No Obligation Quote
Call 13 26 13 for a free, no obligation quote. I look forward to meeting you!
Please select the service you are interested in below:
Photos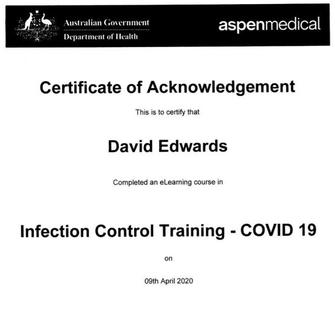 GOVERNMENT INFECTION CONTROL CERTIFIED (COVID-19) APRIL 2020